Karen Van Hoey Smith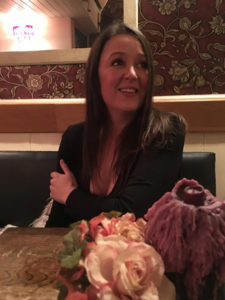 Karen van Hoey Smith is our resident Art expert. Based in Bristol in the United Kingdom. Bristol is an energetic and creative city in the UK with a vibrant art and culture scene. It is known as the capital of street art and, of course, the home of Banksy.
I started my art career off after graduating with an honors degree in Fine Arts Valuation. This led me to work as a valuer and auctioneer at an auction house. I found that although I was surrounded by the beautiful to the bizarre, it was the connection between the object and collector that fascinated me the most.
After following my dream of living in Japan, I returned to the UK and went to work in a contemporary art gallery in London, so I could witness the interaction between artist and art collector. Working with contemporary artists means that you can get a glimpse into the world of the artist as well as the world of the collector. My job was to translate and facilitate between the two as well as advised on the art market, collections and home curation.
A few years later I moved to Bristol and managed two contemporary galleries whilst getting to know the street art scene in particular and organizing pop-up shows. The galleries were tied to a contract with someone else supplying the work and I knew it was time to go on my own; to work with some of the phenomenal talents that I had met, but also to mix it with my years of experience with the secondary market.
Since that day I have been brokering contemporary and antique artwork, as well as consulting with clients to buy their first piece or to build their collections. This has also led to me representing some unique talent and helping them to build their careers.
Sam Shefrin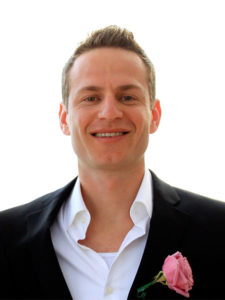 Sam Shefrin manages the operations and has grown up in an artistic household. With an Aunt as a professional painter and mother as an artist, I have a keen connection to art. I went to school at Emory University in Atlanta, Georgia and studied Business. I moved to Los Angeles after school and worked as a strategic consultant for a few years at a business like AT&T and Ernst & Young. In 2004, I took a trip around the world for one year and immersed myself in different street art and culture.
I returned to Los Angeles and worked my way up to an eCommerce Director at a skincare company. I branched out and started my own internet marketing company in 2010. I have taken what I've learned and applied it to websites on topics I'm passionate about. I'm a big fan of street art and have sought it out every new place I visit. I enjoy parody, a true message fun in art. While it may be cliché at this point, Banksy is one of my favorites.